Illinois Eye Associates
GAME DAY SPONSOR.....Illinois Eye Associates is a full service eye and vision care provider and will take both eye emergencies as well as scheduled appointments.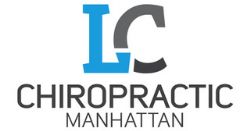 LC Chiropractic Manhattan
GAME DAY SPONSOR - Now open in Manhattan! LC Chiropractic has been providing life changing care for 26 years in the community, we are offering you the opportunity to get your life back. Some of the conditions that people most unnecessarily suffer with are low back pain, neck pain, headaches, and sciatica. We have helped thousands live a much healthier life and would love to help you too through our unique, cutting-edge and highly advanced chiropractic technique: Chiropractic BioPhysics (CBP).
Manhattan Dental Care Dr. Aversano
PREMIER SPONSOR.....Dr. Aversano believes strongly in providing quality dental care to her patients. A big part of her dental philosophy is listening to her patients and ensuring their comfort.
Frank Forsythe Country Financial
PREMIER SPONSOR......Our community is my home. It's where I work. It's where I relax. Just like you, I understand its distinctive qualities, which allows me to serve my neighbors and provide the best in financial security. I bet I can help you, too. Secure your future with a complimentary insurance and financial review.
Zark Heating and Air
PLATINUM SPONSOR......
Taylors Candy
SILVER SPONSOR....Taylors Candy is a family-owned and operated re-bagger, manufacturer, wholesaler, and distributor of candy and snacks. Since 1990, the Taylor family has been providing high-quality products and services to its many satisfied customers.
AMP Plumbing and Mechanical
SILVER SPONSOR... Quality Quality means fixing the problem right the first time. Not that we don't love seeing our customers, but we never want to hear that our services were not adequate and the problem's crept back up. All of our work comes with a minimum 1 year warranty on parts and labor. AMP PLUMBING AND MECHANICAL CLICK FOR SERVICE AMP Plumbing and Mechanical is a full-service company specializing in all aspects of plumbing for residential and light commercial properties. We are a family-owned and operated company with over 17 years of experience in the plumbing industry.
Marchio Floor Covering
Silver Sponsor....
Fitness Premier
Silver Sponsor....
Grand Prairie Animal Hospital
Silver Sponsor.....
McGrath and Clark, PC
Silver Sponsor.....
Mrs. M's Preschool
Silver Sponsor
Distinctive Home Builders
Silver Sponsor....
First Bank of Manhattan
Bronze Sponsor....
Agave Azul
Bronze Sponsor